Media Influence Politics: How the Media Shapes Our Perception of Political Candidates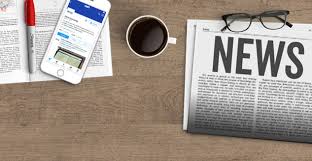 It's no secret that the media has a profound impact on our society. What we see and hear in the news can shape our opinions on important topics, including politics. In this blog post, we will discuss how the media influences our perception of political candidates. We will also look at how social media is changing the way the media communicates with voters.
When it comes to politics, the media plays a significant role in shaping our perception of candidates. We often form our opinions of politicians based on what we see and hear in the news. If a candidate is constantly being criticized by the media, it's likely that we will view them in a negative light. On the other hand, if a candidate is praised by the media, we are more likely to have a favorable opinion of them.
In recent years, social media has become an increasingly important part of the political process. Social media platforms like Twitter and Facebook allow voters to directly engage with candidates and get real-time updates on their campaigns. This direct connection between voters and politicians can bypass traditional news outlets, which can sometimes be accused of bias.
While the media can definitely influence our perception of political candidates, it's important to remember that we should always do our own research before making any decisions. We should seek out multiple sources of information and make sure that we are getting a well-rounded view of each candidate. With Election Day just around the corner, it's more important than ever to be informed about the candidates on your ballot.
It's no secret that the media has a profound impact on our society. What we see and hear in the news can shape our opinions on important topics, including politics. In this blog post, we will discuss how the media influences our perception of political candidates. We will also look at how social media is…